Best aluminum hauler bed | Air Ride truck suspension upgrades
Who We Are
We have a reputation for constructing long-lasting, lightweight, strong hauler truck beds with increased towing capacity and better fuel economy within the fifth wheel and horse trailer industry.
We are the premiere builder of hauler bodies for the 5th wheel recreational vehicle and horse trailer customers. We work with virtually any truck manufacturer's chassis to meet the preferences of our customers. With over 40 years of experience in welding and manufacturing, our craftsmen take pride in delivering the finest vehicles on the road today.
Custom 2022 Ford F-450
Luxe Trucks 2022 Hershey Un RV Show
Rachmate+ VERSUS Elite Hauler Truck 84 CA
custom RAM 5500
Amazing customer service and quality work. See Scott for any suspension needs 😀
Quality craftsmanship.
Thomas Taylor
March 9, 2021.
Very pleasant experience
Daniel Stewart
August 6, 2020.
These guys helped me out while I was passing through Elkhart. Didn't even charge me.
George Rivers
June 9, 2020.
The Utility Bodywerks has created for me a quality product, given me excellent road service, and stood-up to service their work, after the sale. I am very pleased with my choice of having The Utility Bodywerks upfit the bed of my RAM 5500. When a spot weld broke on the interstate, the next day TUB sent a mobile welder to repair it! I returned to The Utility Bodywerks to purchase a trailer TPMS, have them install it, and adjust the repairs made on the highway. The people who work for The Utility Bodywerks are fine, hard workers who I think are very interested in doing quality work and strive to satisfy their clients' wants and needs. I felt welcomed at the shop and was pleased with their services and prices. I highly recommend The Utility Bodywerks in Elkhart, IN.
James Pondish
May 28, 2020.
I spent a lot of time researching hauler beds before deciding on Utility Bodywerks. The workmanship and quality of this bed is awesome and the compliments are amazing. Even a couple of bodyshop owners along with the local Ford dearer were so impressed. Thank you Cory and staff. Jim Pondish--South Carolina
Doug Schlueter
May 29, 2019.
First Class Operation. Recently worked the purchase of an RV bed for my F350 Dually. I had lots of questions and ideas. They worked with me to decide the best options for what I was wanting to do with the build. The were very helpful with what would not work as well. I tend to spend a fair amount of time and do research before I make a decision. This company is the right answer. Cory, we really appreciate your efforts. I think this is the best move we could have made. If we ever have the opportunity, we will be back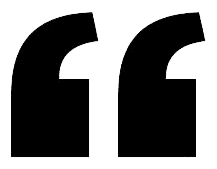 LUXURY 5TH WHEEL HAULERS
Luxe Trucks